Festival of Effective Advising and Tutoring
Online
1 - 4 September 2020
Regrettably we can't hold the UKAT Annual Conference as originally planned this year, but fear not! We have decided to transform the 2-day physical conference into an online 4-day Festival of Effective Advising and Tutoring. 
Looking ahead to a new academic year, personal tutoring is featuring high on the priority list of many institutions. This Festival focuses on activities designed to prepare advisors and tutors to effectively support their students remotely in the new normal. It explores how personal tutoring makes a fundamental contribution to the personalisation of learning and connects the formal curriculum to student aspirations to enhance their success. There are opportunities to learn from experts in the field, review effective practices with colleagues, and participate in interactive workshops. And we have included a host of additional interactive workshops, presentations and social activities to make this virtual Festival of Effective Advising and Tutoring a bigger, brighter and more exciting event than the conference we had originally planned.
Key highlights include
Professional development and practice-sharing sessions
Interactive workshops
Panel discussions
Technology in Tutoring showcase - technology demonstrator illustrating how technology can make advising and tutoring more effective for students and more efficient for staff
Launch celebration for UKAT-edited Frontiers in Education Special Edition on Academic Advising and Tutoring for Student Success in Higher Education: International Perspectives. Research sessions focused on articles from this Special Edition
Launch celebration for CRA/UKAT RAPPORT Journal final edition. Sessions focused on retrospective of case studies of personal tutoring practice
UKAT-AMOSSHE Joint webinar on Academic Tutoring and Student Services. Never the twain shall meet or perfectly entwined?
Mentoring and support for those interested in gaining UKAT Professional Recognition
UKAT Awards ceremony
Social activities and networking opportunities
The Festival is designed for you to be able to dip in and out of to fit around your other commitments during the week. All of the sessions will be recorded and made exclusively available to delegates after the event, so even if you don't manage to catch a session live, you can still engage with it later at your leisure. And all participants paying the standard delegate fee will be eligible to make a free application for professional recognition through the UKAT Professional Recognition Scheme.
Keynote Speakers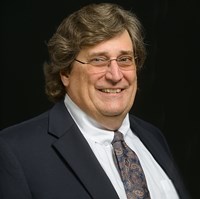 Opening Keynote
Dr Peter L. Hagen

Stockton University, USA
Dr. Peter L. Hagen is Associate Dean of General Studies and Director of the Center for Academic Advising at Stockton University in Galloway, New Jersey, USA.  He was the founding Chair of the National Academic Advising Association's Theory and Philosophy of Academic Advising Commission, served as Guest Editor of the NACADA Journal for its Fall 2005 issue, and was a member of the task force that wrote "The Concept of Academic Advising".  For NACADA he currently serves on the Publications Review Board and the NACADA Review's Editorial Board,.  He won the 2007 Virginia Gordon Award for Service to the Field of Advising.  He served as lead editor for a monograph, Scholarly Inquiry in Academic Advising, published by NACADA in March 2010.  He is the author of The Power of Story: Narrative Theory in Academic Advising published by NACADA in 2018, and gave the keynote address at the NACADA Annual Conference in Phoenix, AZ, USA, in that year.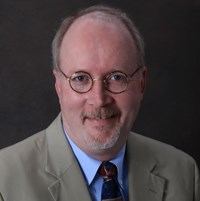 Closing Keynote
Dr George Steele

Ohio State University, USA
During the past 25 years, Dr. George Steele presented at the NACADA Annual Conference on topics that address working with undecided students, advising theory, and use of technology in advising. He has also written over two-dozen publications addressing these topics. He has been recognized for his work by NACADA in various ways, including the Service to NACADA Award and The Virginia N. Gordon Award. In addition, he has served in a variety of NACADA leadership roles.
Professionally, George served as the Executive Director of the Ohio Learning Network, an organization that assisted Ohio's higher educational institutions assess, adopt, and deploy technology for online learning and student services. Prior to that he directed the advising program at The Ohio State University for undecided and major-changing undergraduate students. In the mid 90's he lead a team that placed the advising materials, exploration course content, and other advising services online. The adopted approach was grounded on an integrated self-assessment, academic and career exploration, and decision-making model developed by Dr. Virginia N. Gordon. The program and efforts received numerous national awards.
Currently, George is a consultant working with NACADA and colleges and universities on topics related to his interests and designing courses and teaching online for NACADA with the e-Tutorial program. He is also fortunate to be working with colleagues throughout the world in developing and promoted a student-centered approach to advising, using learning technologies, called flipped advising.
---
---