UKAT Annual Conference 2023
Swansea University
3 - 4 April 2023
We are excited that the UKAT Conference is returning as an in-person event for the first time in three years. We want to embrace the benefits of being together by maximising the opportunities for delegates to interact with one another, share the practices, issues and concerns which are important to them, and to leave with new ideas and potential solutions to the challenges of Personal Tutoring: Enhancing Outcomes for All Students. The last few years in education have been demanding and the needs of contemporary students look different than they did when we last met in person. The conference is inviting contributions which consider how we engage students with personal tutoring, different approaches for diverse student cohorts, addressing attainment gaps, improving employability, and the acquisition of graduate attributes. We welcome a broad and innovative range of other perspectives on what Enhancing Outcomes for All Students might mean.
Through this event we want to spend time collaboratively developing a vision for approaches to personal tutoring which meet the needs of current students and enhance outcomes for all. In a spirit of collaboration and co-creation, the conference agenda will emerge organically so that is truly reflective of the current issues in personal tutoring that are of importance to delegates and their institutions.
We are delighted to announce that for this, our 7th Annual Conference, we have the largest number of session submissions that we have ever received for any UKAT conference and we will be delivering a engaging conference programme packed with high-quality presentations, workshops, discussion panels, problem-solving sessions as well as opportunities to try out the UKAT Professional Curriculum and Professional Recognition. The full schedule for the conference will be published here shortly. 
Delegate registration is now open and you can can view ticket prices for the conference on the Registration page.
An Early Bird discount applies until 1 March 2023. So don't delay, register today!
Register now!
Keynote Speakers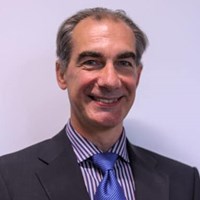 Opening Keynote
James Wilson, Ian Douglas & Gemma Surridge

University of Chichester/NHS
James Wilson is a National Teaching Fellow recognised for his use of interactive theatre in medical education. He is also a passionate advocate for supporting students through personal tutoring and has previously delivered the engaging Managing Students in Distress workshop using the same interactive theatre approach.
James will present, together with his actor colleagues Ian Douglas and Gemma Surridge, a digital interactive theatre keynote exploring the ways in which personal tutoring can impact student outcomes. In keeping with our desire to make this conference as interactive and conversational as possible, the keynote will be embedded in the conference dinner* so that delegates can get close to the action. Theatrical interludes will occur throughout the course of the evening, and the audience will use their phones and mobile devices to control how the actors respond and how the action unfolds. 
It promises to be a lively and engaging way to explore the ways that our actions as personal tutors and academic advisors can empower our students to achieve the outcomes that matter to them.
* Please note: The conference dinner will be held on the evening of Monday 3 April and is included in the conference fee. All delegates will be automatically registered to attend the dinner.
---
---